OUR TEAM
PROFESSIONAL CONTRACTORS PUTTING YOU FIRST
The team at Keitz Construction values your business and time.
We bring the right professionals to your job and are committed to serving you and allowing your vision to become reality.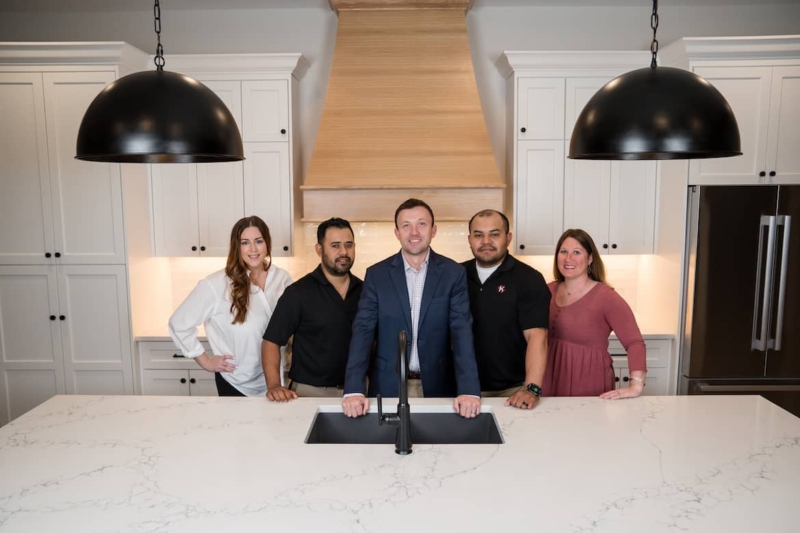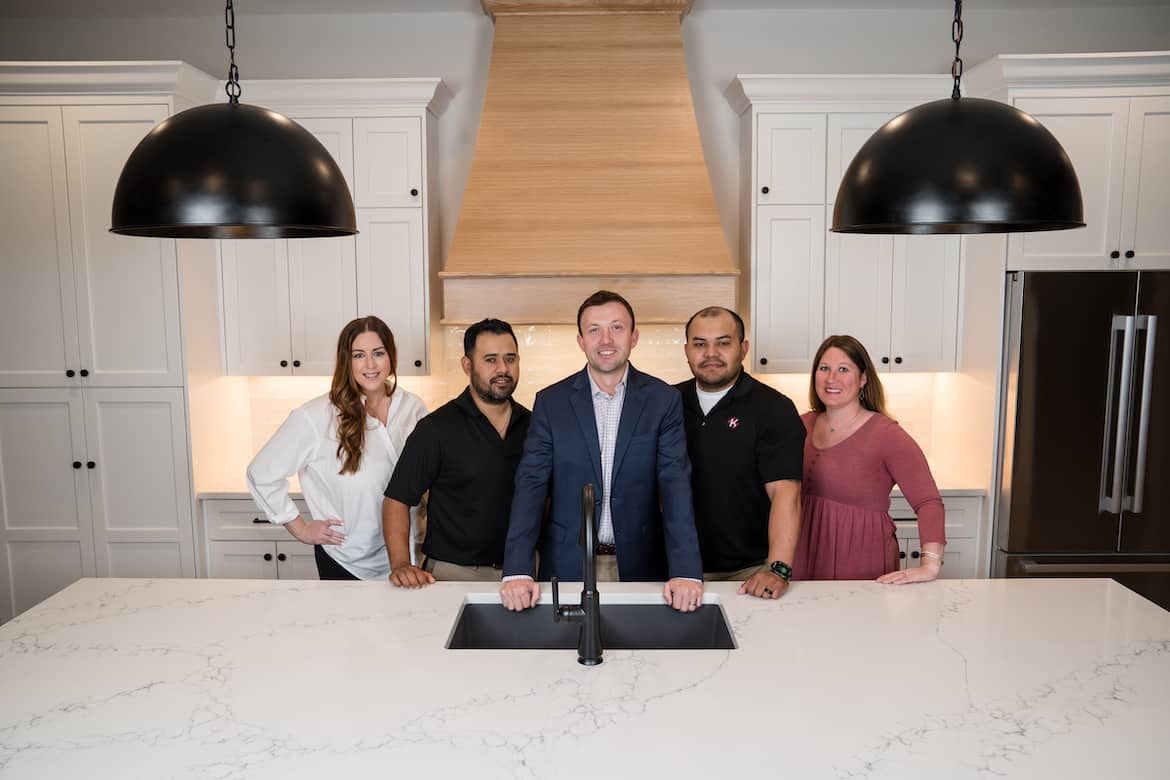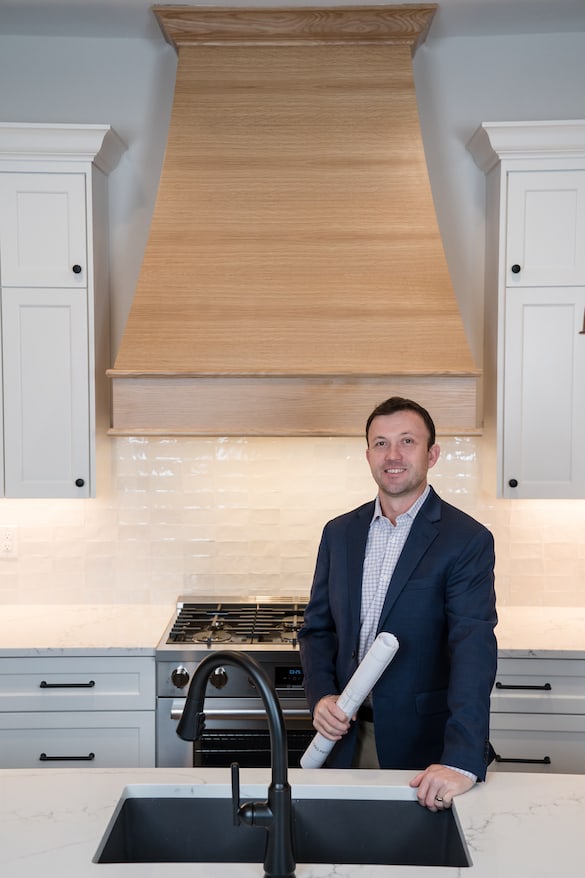 Nick Keitz
After working in the residential construction industry for nearly a decade, Nick made the decision to venture out on his own and began Keitz Construction, LLC in 2008. Since then, Nick's has developed an extensive portfolio that includes a number of projects ranging from kitchen and bath renovations to additions and whole house remodels. Through the years, he has worked diligently on building customer relationships and establishing his brand. His eye for detail and passion for the business are two qualities you can count on Nick bringing to the table. Currently, Nick serves as President-Elect of the Building Industry Association of Central Kentucky and was also named 2017 and 2018 Remodeler Member of the Year.
Proud to be Local
As a proud member of the Lexington community, Nick has prided himself on becoming involved and giving back. He has participated through the local Home Builders Association and BIA Cares in assisting with several community projects, most recently with the construction of Amya's House – a brand new accessible home built to accommodate local teenager Amya Catching, who was paralyzed from the waist down in a tragic accident. A longtime member of Calvary Baptist Church, Nick has also been heavily involved in the Build-A-Bed project, a mission project that builds beds from scratch to provide for local children in need.
Nick lives in Lexington with his wife, Jennifer and their two children, Logan and Anna.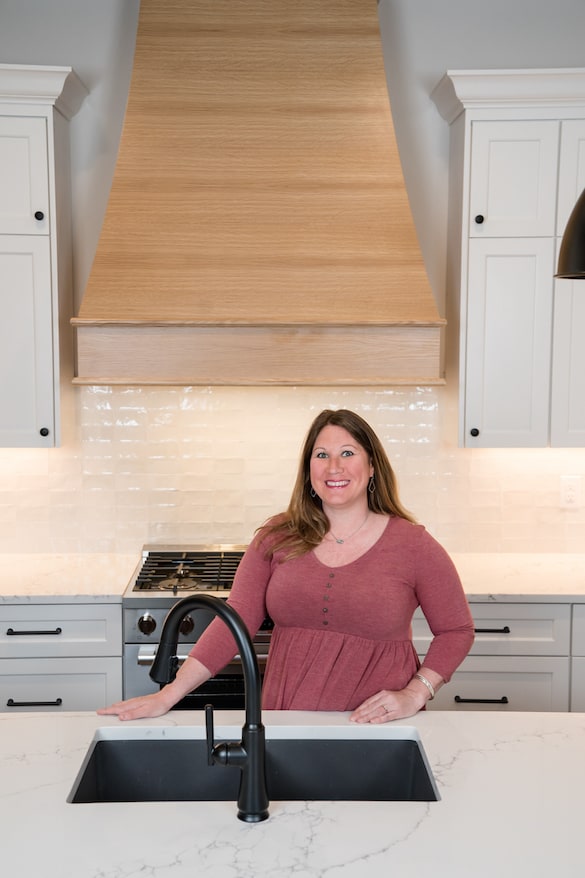 Jennifer Keitz
Accounting/Office Manager
Jennifer's knowledge of marketing and account management is a huge asset to the company and ensures our day-to-day operation flows smoothly. Her 10+ years of management experience includes handling advertising accounts for clients such as GE Appliances and GE Parts, and overseeing the execution of education conferences and events throughout the state of Kentucky. In addition to her career achievements, she has handled the "behind the scenes" functions of Keitz Construction since it's inception, and started doing so full-time beginning in 2016.
Jennifer earned a Bachelor's degree in Marketing from the University of Kentucky. Along with managing the company, she also plays manager to the Keitz family, which includes her husband Nick and their two children Logan and Anna. She enjoys traveling, golfing, and spending time with her family at the lake.
Kelly Barnes
Interior Designer/Project Coordinator
With more than fourteen years of extensive and considerable experience, Kelly possesses an innate desire to create and design interiors that exceed clients' expectations. With an eye for quality, a superior sense of style, and a client-centered approach to business, Kelly Barnes has proven herself as an innovative designer here in Lexington and surrounding counties. She offers a balance of creativity, collaboration and forward thinking with a structured, organized, and detailed mentality; enabling her to deliver focused development, follow through and total completion to each aspect of the design phase.
Kelly's ability to develop client relationships based on respect, trust, and confidence has been the key to her success as a designer. Skilled at creating beautiful designs under a variety of budgets, styles, timeframes, and requirements, Kelly guides her clients through every phase of the design process. She remains committed to cultivating valued relationships and helping clients reach the best version of their overall vision.
Kelly Barnes earned a Bachelor's degree in Interior Design from Eastern Kentucky University. In her spare time, Kelly enjoys spending time with her husband and two children, traveling to the beach, watching her children compete in sports, and overall- her job!! We are excited to have Kelly as part of our team!!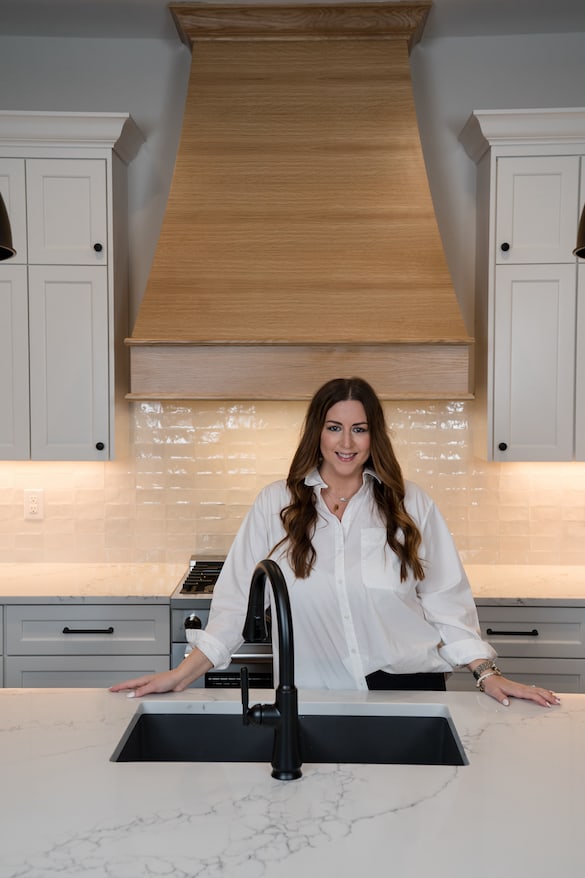 Ever Reyes
Project Manager
Ever and his wife Ashley moved to Lexington in 2019 from Long Island, New York to care for Ashley's aging grandmother. In addition, they both knew there was more to life than honking horns and lots of traffic. Thus, Ever left the family deli business in search of a new career in the beautiful blue grass state. Carpentry has always been an interest, says Ever and since joining the Keitz Construction in 2019; it has become his passion. Ever is a hard-working member of our team and continues to grow and flourish in his career path where the sky is the limit for him! His daily responsibilities include custom and finish carpentry, running projects, meeting subcontractors and clients. And YES, he certainty wears a lot of hats! Furthermore, a new hat he will be wearing in 2022 is Dad! We are so excited that Ever and Ashley are welcoming their first baby boy, Boston to the world!
Alex
Project Assistant
Alex and his wife Yuliana have called Lexington home now for over 20 years after moving here from Mexico. During that time, they have brought four beautiful daughters into the world and they both say that central Kentucky is a wonderful place to raise a family. Before beginning his career in construction, Alex spent many years working on a local well known horse farm. Alex, says he has always enjoyed working outside, in which making construction a natural fit for him as he started looking for a career change. Alex, wanted to learn a trade while making more income to support his family. He began his career with Keitz Construction in 2020. His daily responsibilities include delivering material to job sites, keeping projects clean of debris, moving and dumping job site dumpsters, and a carpenter assistant. Alex continues to learn and grow in construction every day. He is a hard worker who always has a smile on his face! We are grateful to have Alex as a member of our team!